Hi there everyone!! So I have some really exciting products that I bought today that I absolutely had to show you! I'm a very big fan of shopping online, but often doing so means you miss out on some of the newer australian cosmetic products available in stores.
So today as I was grocery shopping I had a bit of a wander around
priceline
and found THESE babies! It looks like they're limited edition, but it's a new line of MATTE lipsticks from SAVVY by DB! I believe there were a total of only 8 shades. Though they were of a matte texture, some had shimmer/sparkle giving a more velvet look, and some were just matte and opaque. Although there were a few of the lighter shades that I found questionable on anybody, the darker half of the shades were FANTASTIC and picked one of each! Swatched, they were amazingly pigmented and matte, and best of all????
THEY WERE ONLY $6.99!!! Can you believe that?? $6.99 peoples!!
Now that's more like it! Finally we are seeing "drugstore prices" that are actually comparable to the US "drugstore" prices!! Well done SAVVY!
So, before I babble on some more, shall I just show you my newest babies?? I only picked 4 (initially was just going to get 1), but for $7 each, I though what the heck! The total cost of all four will STILL be cheaper than a MAC lipstick and I'm telling you, these babies are absolutely WORTH the price! If not more! I would have happpppily payed $15+ for them!
Word of warning: PIC HEAVY!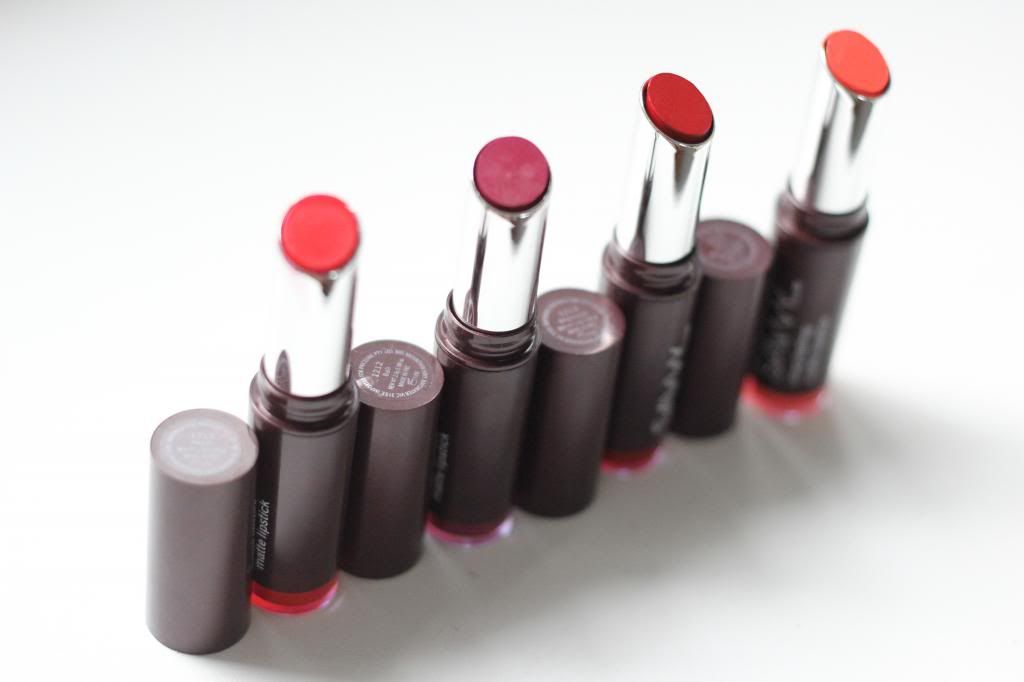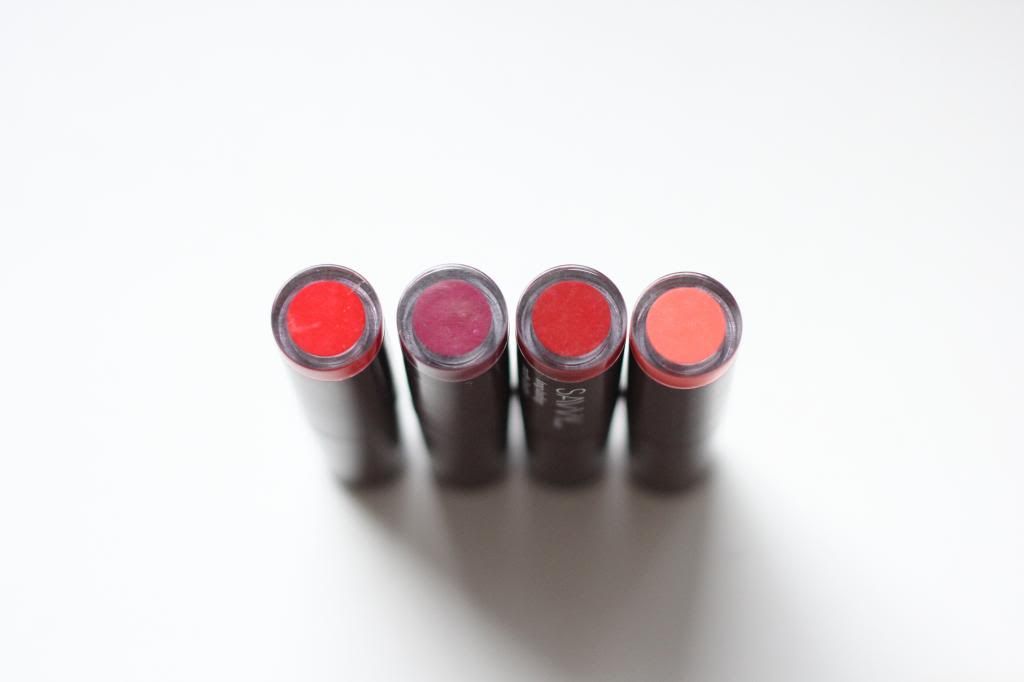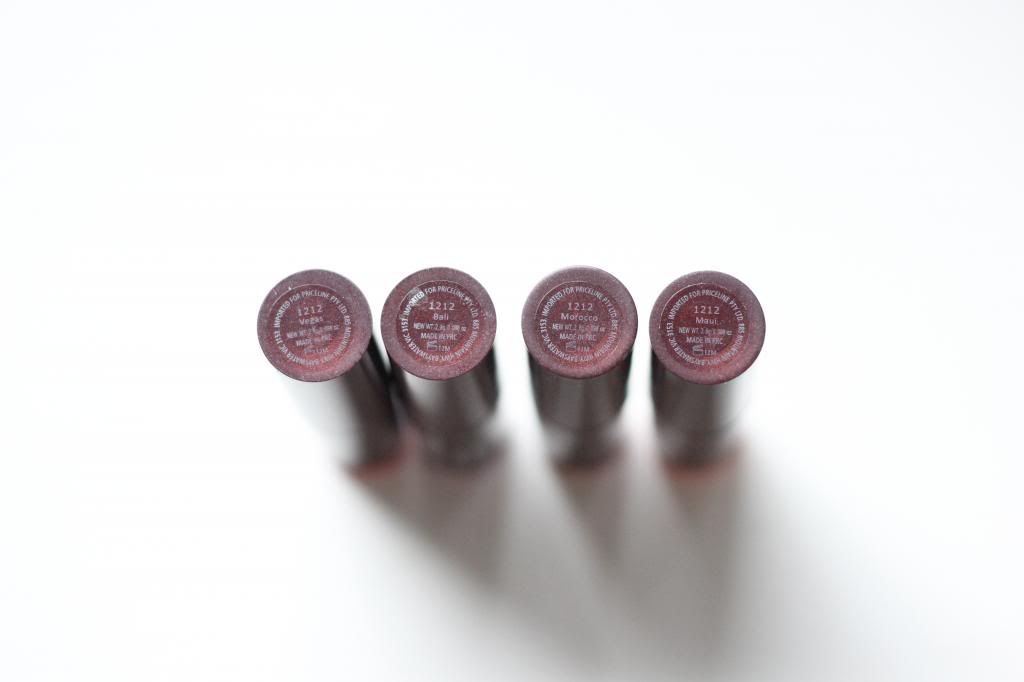 Left to Right: Vegas, Bali, Morocco, Maui
LIP SWATCHES!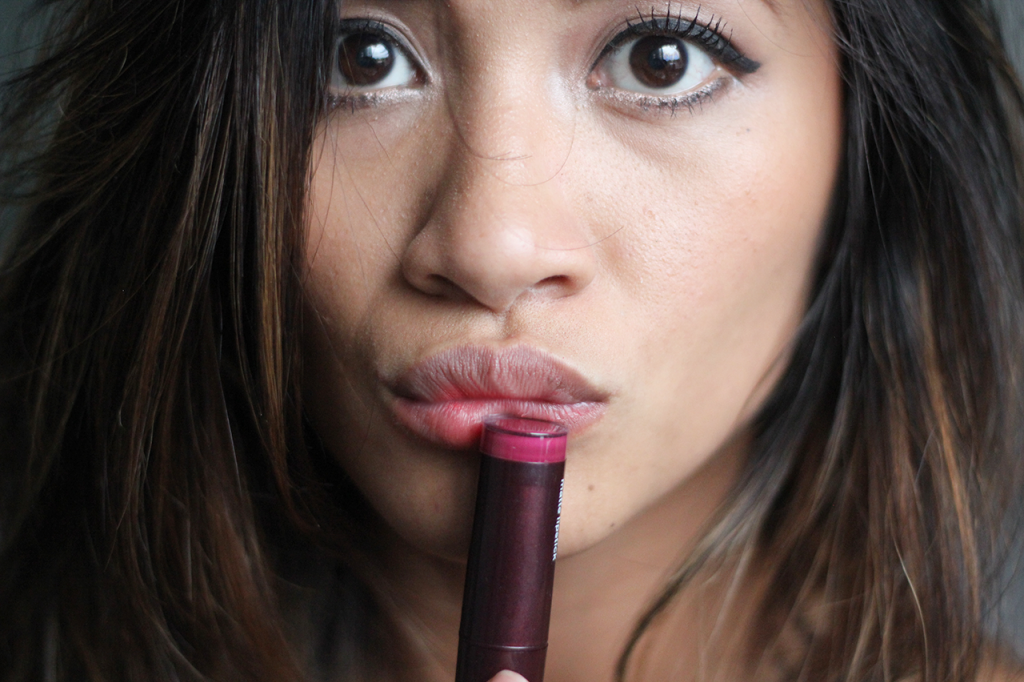 Morocco:
Opaque blue-based red. Reminiscent of MAC Lipstick in "Red" (Satin finish)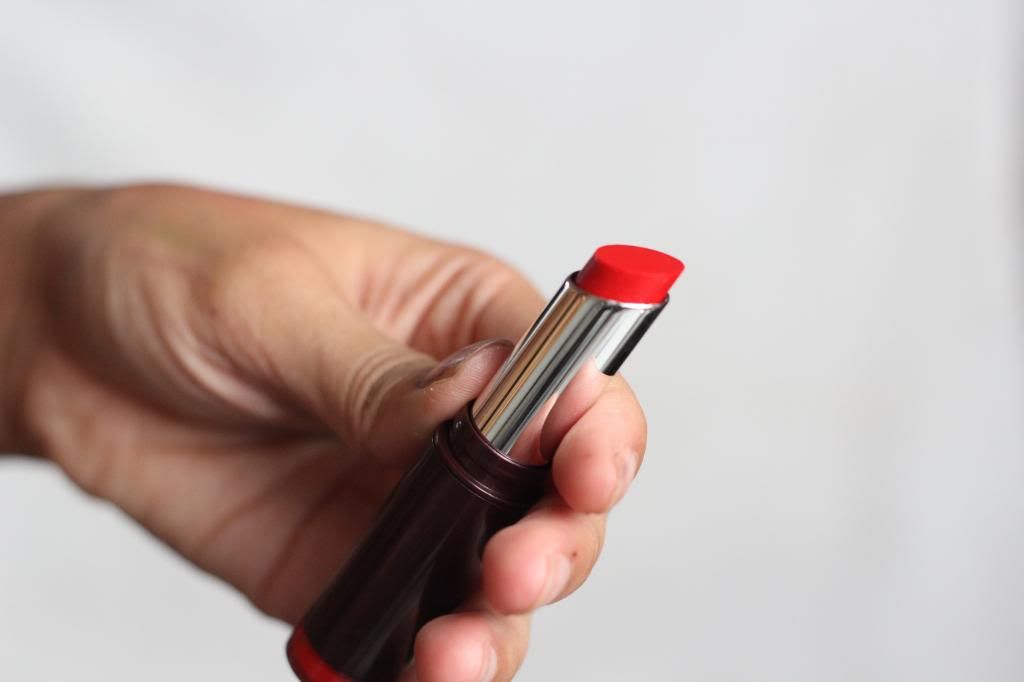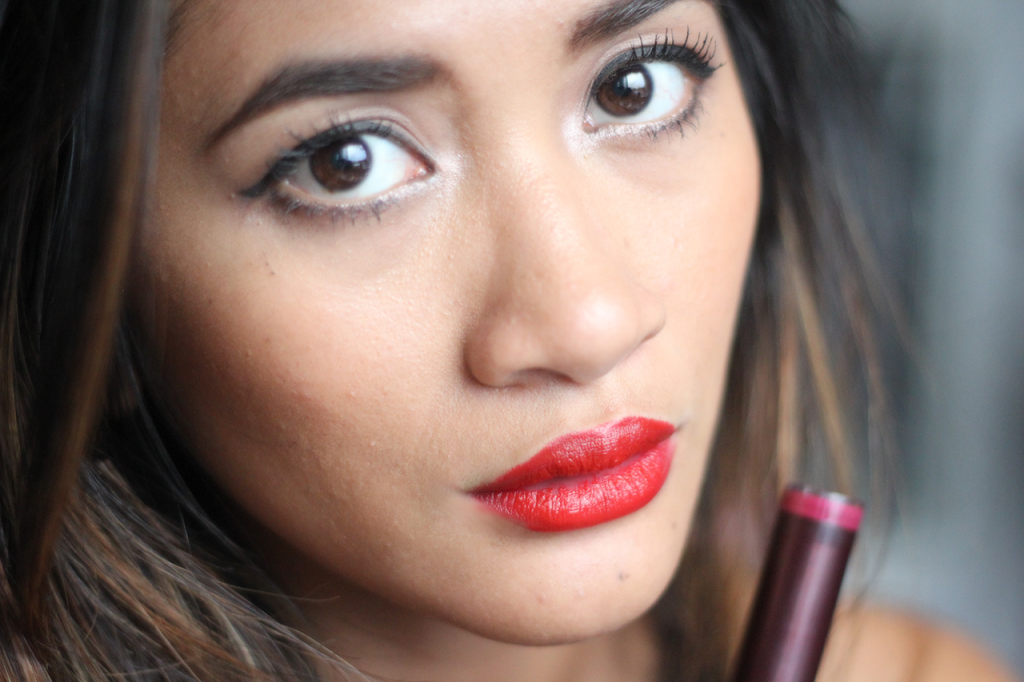 Bali:
Deep blue based burgandy/purple. Very very slight shimmer, but not noticeable on application. Reminiscent of MAC Lipstick in "Rebel"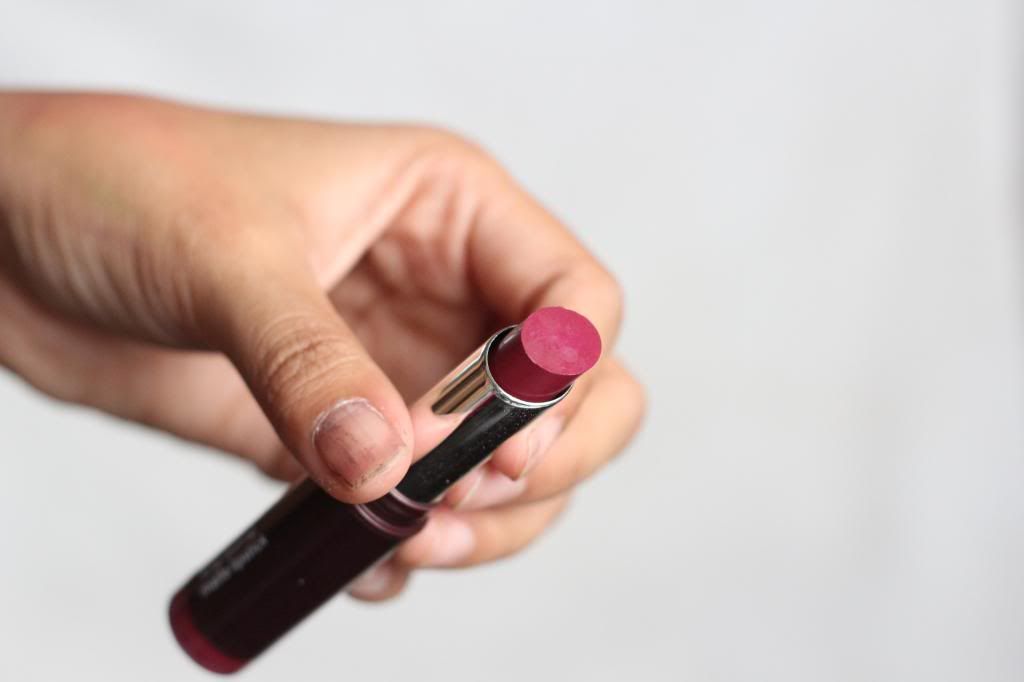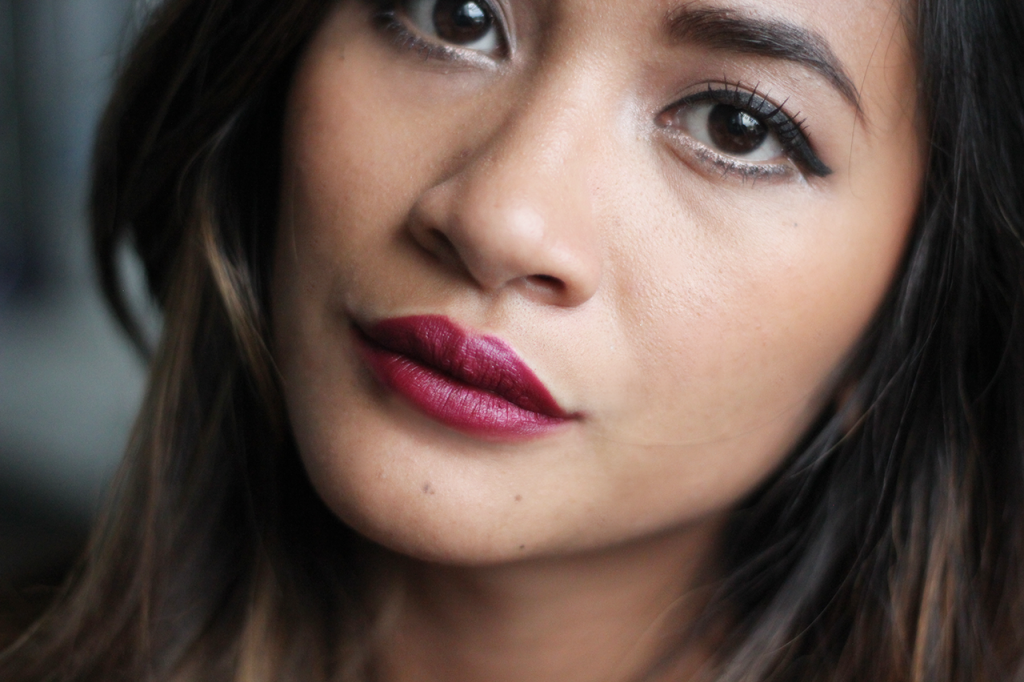 Vegas:
Orange based red. Brighter shade than Morocco. Reminiscent of MAC lipstick in "Lady Danger"
Maui:
Very bright (almost neon-ish) milky coral. Again, some very slight golden shimmer on close examination, but not noticeable at all on application. Reminiscent of MAC lipstick in "Vegas Volt"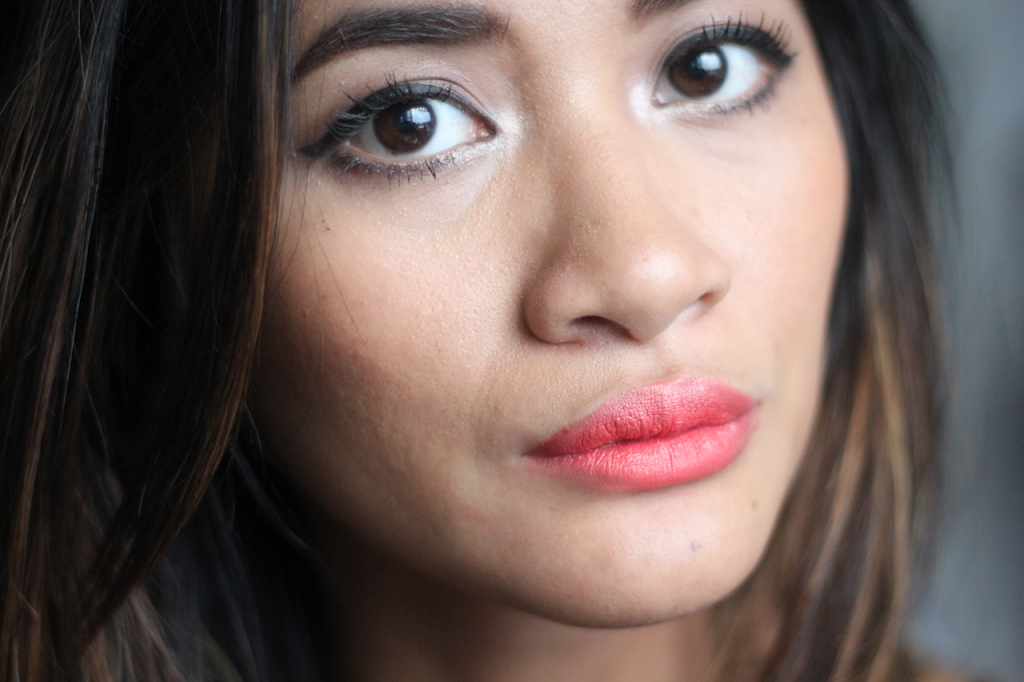 Well, that is all folks! Unfortunately, I have only JUST bought them but on application I found them quite smooth. I did have to build up the opacity but I find I have to do that with most of the matte lipsticks I have anyways. They are of a dry-er texture (similar to WetnWild matte lipsticks) but no where near as matte as
MAC Ruby Woo
. It was comfortable for me, but I'm very used to the feeling of matte lipsticks (that's all I wear). I cant comment on how "long" they last, but given it's a matte lipstick I can almost guarantee that they will last longer than the regular lipsticks anyways.
Over all, a BIIIIG BIG THUMBS UP from me. Not only for the FABulous colours, but also the amazing texture, pigmentation and most importantly: THE PRICE! $6.99 a pop - Not bad for a matte lipstick!!
I recommend ALL of the colours I've picked out - they're fantastic and if you've ever wanted a matte red lipstick, here's your chance without breaking the bank! Check them out at
priceline
and get them before they run out as they
are limited edition!
I'm glad the beauty industry in Australia is finally reducing prices and increasing quality. Another amazing item from SAVVY. Very impressed!
Hope you guys found this helpful and dont forget to check it out!!
(PS - Sorry for the HORRIBLE lipswatches! I was literally rushing to take the photos as the sun was quickly going down!! booo.)