Just a heads up about the romwe sale currently happening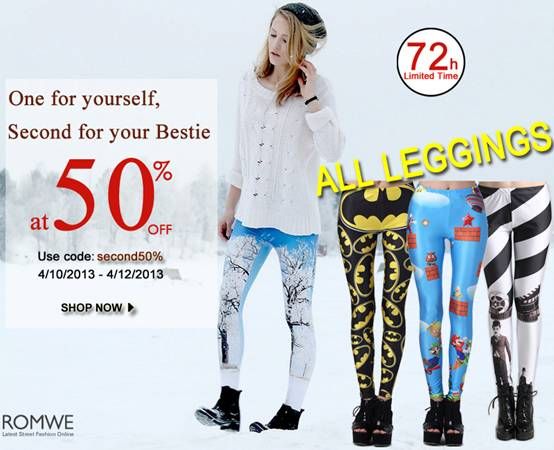 Right now-get a second pair of leggings for HALF PRICE...
Oh, your Bestie is gonna love them!
What are you waiting for? Go to ROMWE!
One order can only contain 2 pairs. Limited supply! First come, first served!
From April 10th to 12th.

I've actually just been browsing romwe and there were definitely pieces that caught my eye.



Here's my ROMWE.COM Wishlist:
What are your picks from romwe?