So, I've gone ahead and neglected my blog despite me telling everyone that I love photography and blogging. -sigh-
Unfortunately my laptop has been on the mend, which has my photo editing software, thereby inhibiting me from being able to blog. Or so I'd like to think. But in all honestly, I hate editing photos. I admit the finished products look amazing when edited, but ughhh give me a easy way of editing such as VSCOCAM on my phone please!
If anyone knows of a program similar to VSCOCAM for windows/mac please let me know... my life would be so much easier!
Anyways, here are some photos I have taken TODAY, and edited TODAY, and uploaded TODAY.
Yes, no stale outfits from 2 - 3 months ago, this is fressssssh off the press baby!
If you guys arent aware, I've gone back into making youtube videos. And I've enjoyed it immensely. But gosh, to work, youtube AND blog... is it going to be too much?
Luckily I've deferred the Diploma I was supposed to complete this year for next year, so atleast for the rest of the year I can focus on my extracurricular activities. LOL.
Meanwhile, it's been hot in Adelaide. HOT HOT HOT. And today as absolutely disgusting. I wore this little number just out to the park, and later on to IKEA. (God I love that place!) The hat was utilised purely for distraction as my hair was absolutely foul. Regardless, hope you enjoy!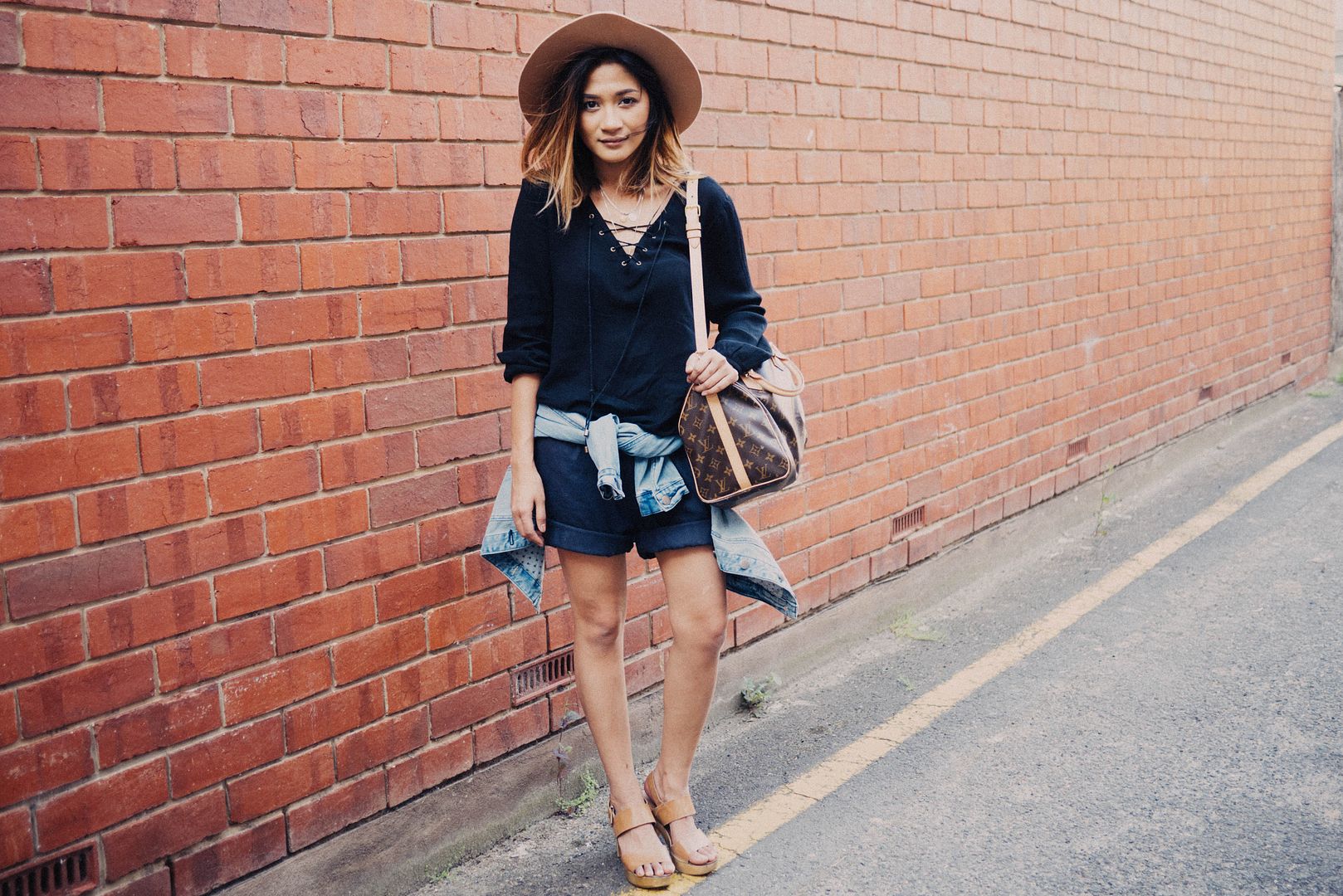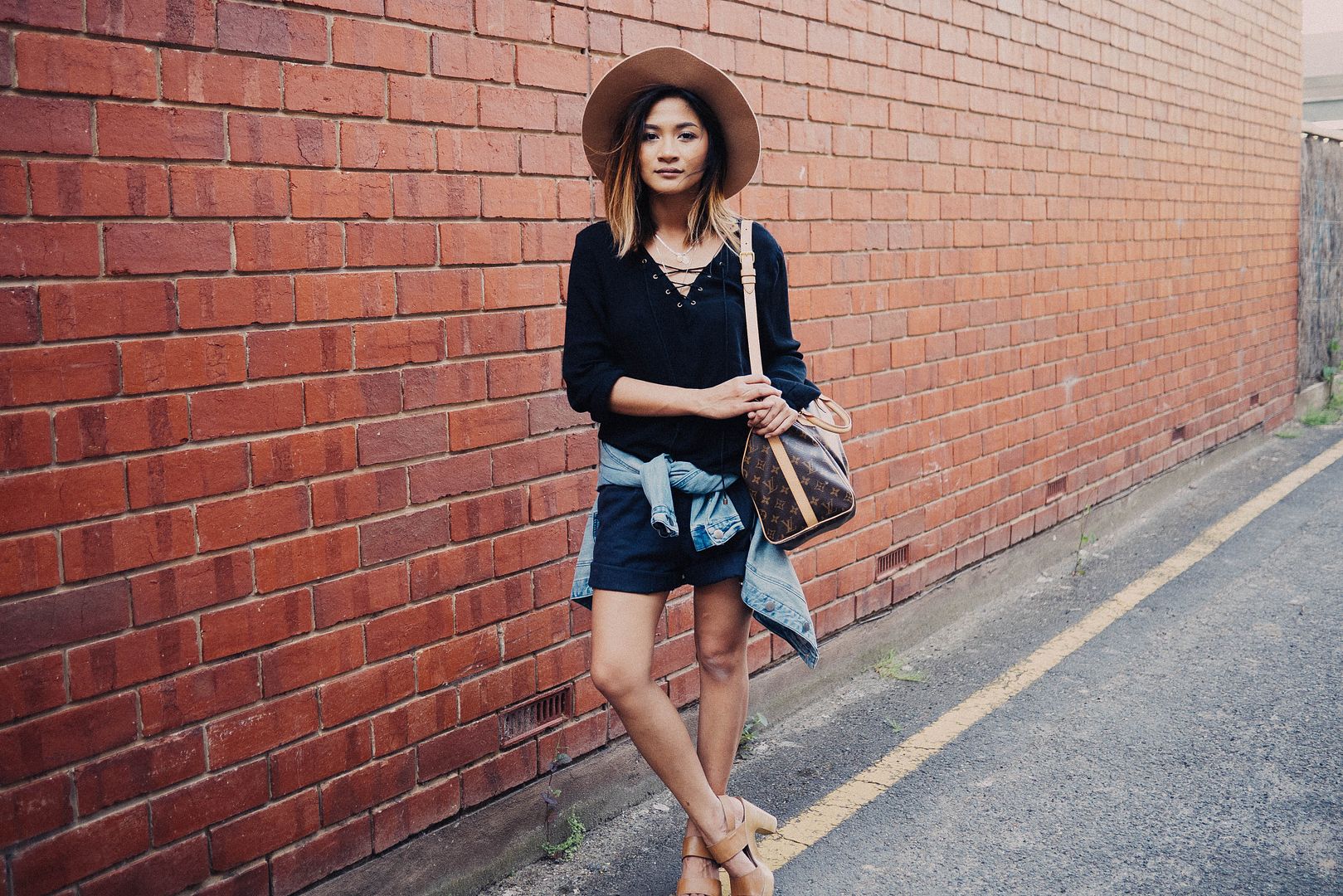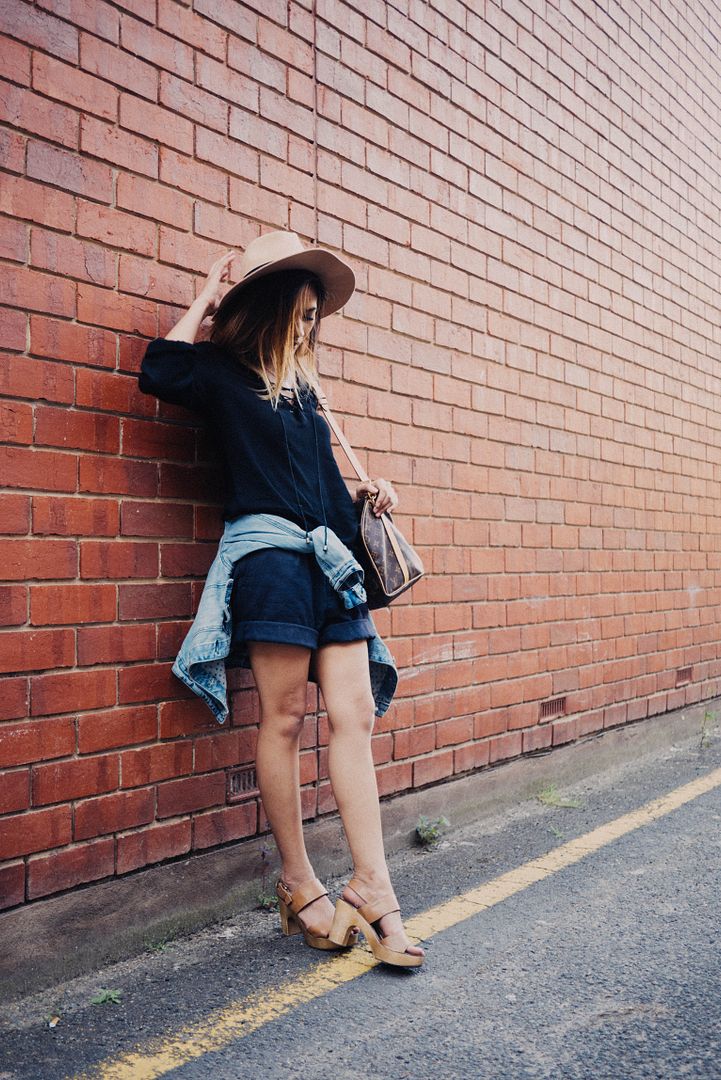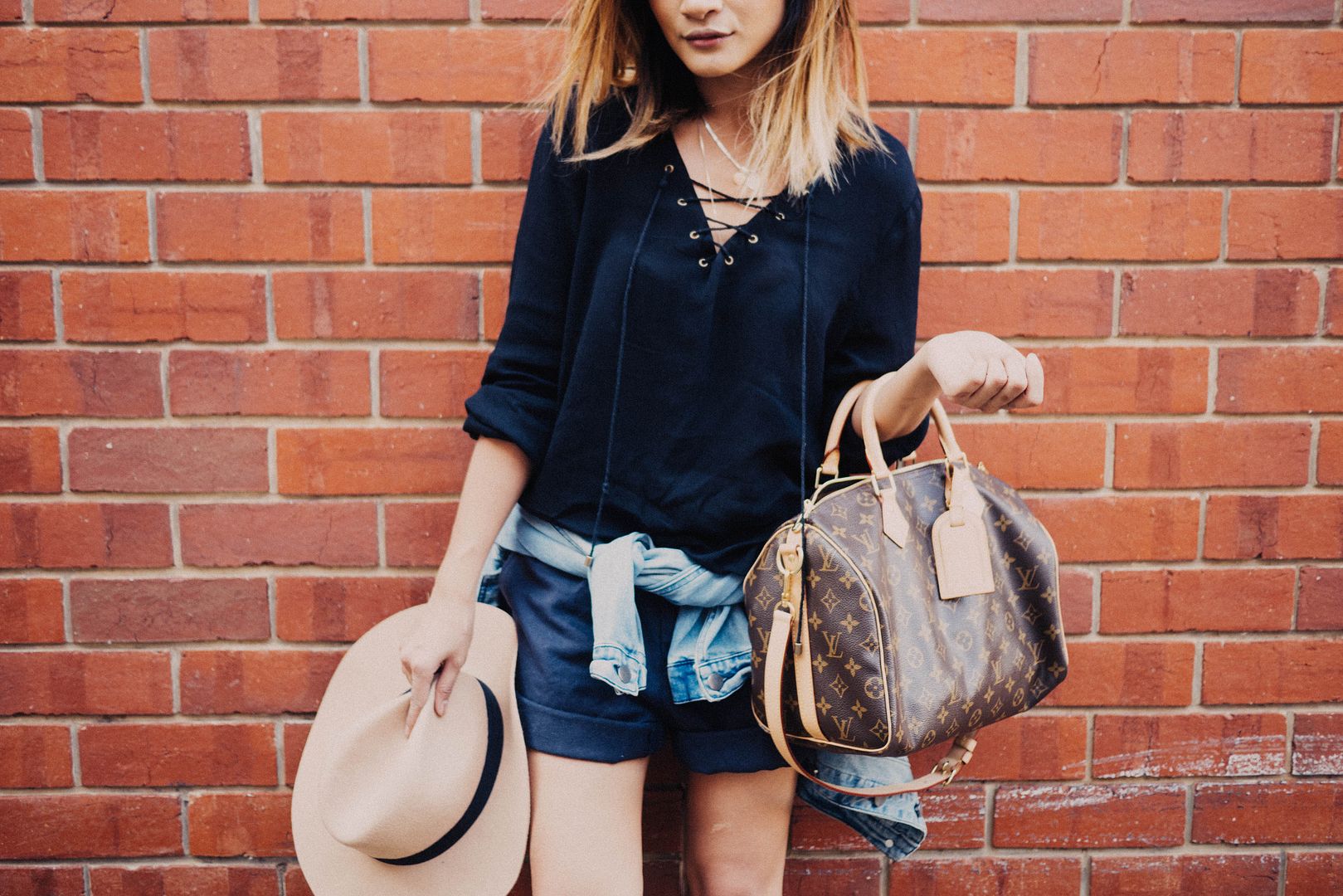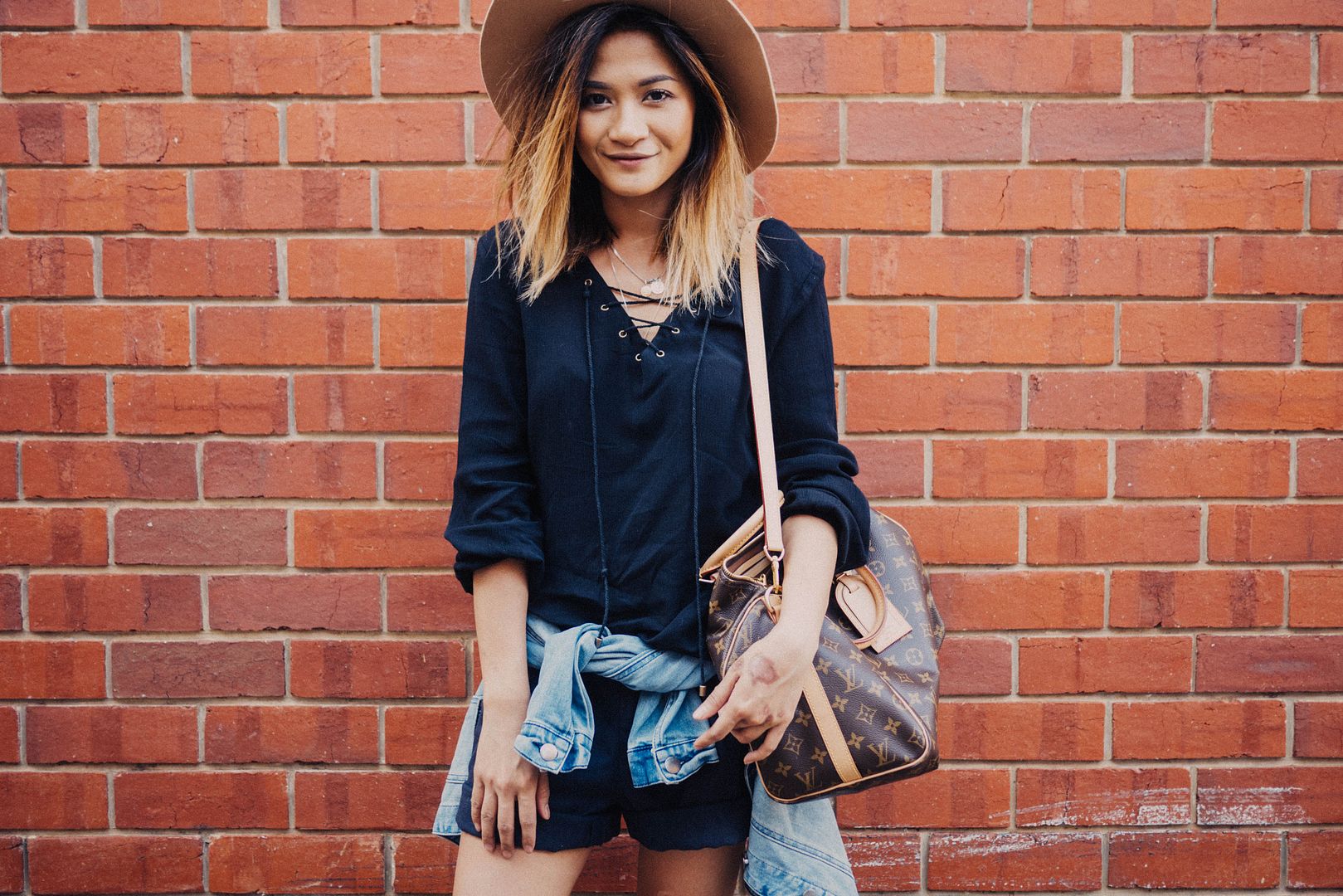 Shirt - Valleygirl
Denim Jacket - Target
Shorts - Thrifted
Hat - Cotton On
Bag - Louis Vuitton Speedy Bandouliere 30