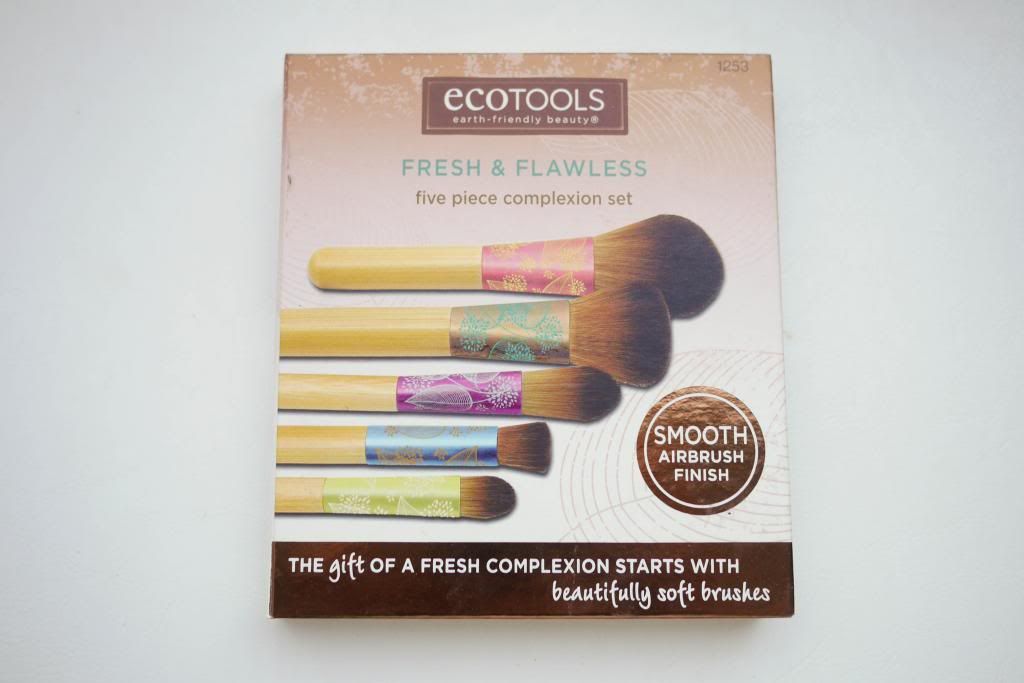 HI there everyone! This is just a follow up post to give an overview of the Ecotools Fresh & Flawless complexion set that I used in my most recent Chit Chat getting ready / vlogtorial video.
So I bought this set from
iherb
which is where I've bought all my real techniques and ecotools brushes. It's an amazing place to find the cheapest rates for these brushes (which let's be honest, can be a little overpriced in Australia). You can purchase the set of brushes for $16 AUD here:
CLICK
Full Powder Brush
So I'll start of with the powder brush. It's a nice fluffy and soft little brush that you can use to apply any of your powder products - blush, bronzer, finishing powder. It's a little less dense than I would have liked, so when you apply bronzers and blushes it applies the colour quite sheer.Also because it has a lot of give and flexibility it's sometimes hard to blend out face products. So if your bronzer/blush applies patchy, it would be difficult to blend out the hard lines using this. The density of this brush is truly more suited towards applying setting powders/finishing powders than blush and bronzers. Nonetheless, a beautifully soft brush and that still gets the job done.
Complexion blending brush
This is by far my favourite brush from the set. It's a small paddle-shaped fluffy but dense brush. I've been using this brush for the past few weeks as my foundation brush. It works wonderfully despite it's small size. According to ecotools, you use this brush primarily to blend the foundation
after
applying it with the precision foundation brush. That being said, you can just skip the foundation brush all together and apply foundation straight with this. It really does just buff the foundation out creating a lovely flawless finish. The application reminds me of something like the MAC 109 brush, but in the shape of the
real techniques expert face brush. You can use it for liquid, cream and powder foundation!
As you can see from the pictures below it's pinched on the sides giving it a paddle shape, This means it also works great to contour under the cheeks. I really rate this brush and hands down the best from the set.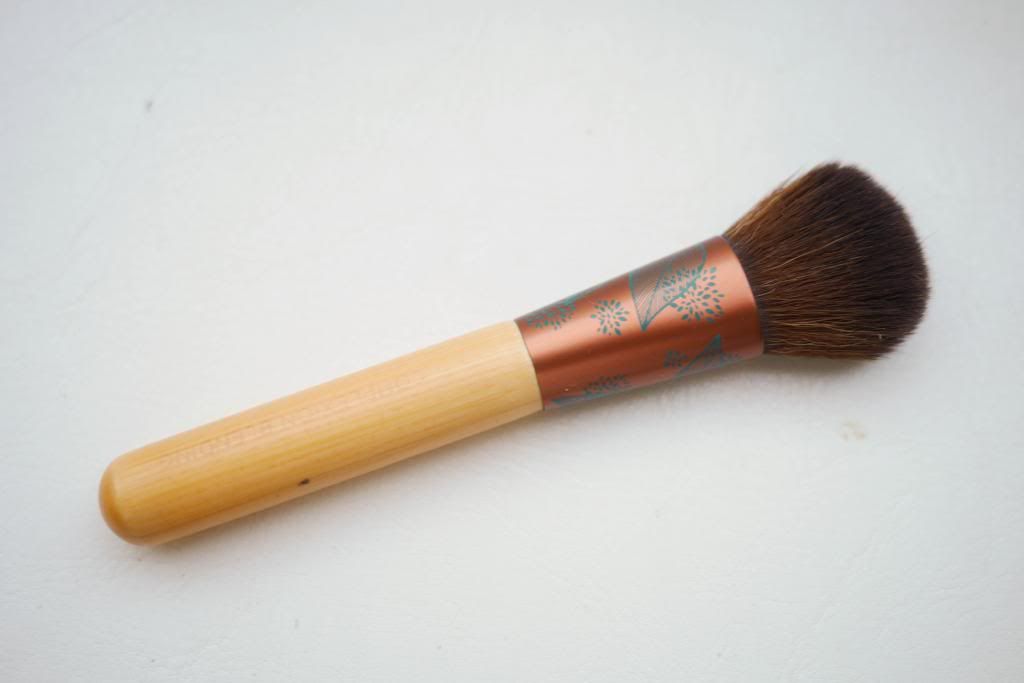 Precision Foundation Brush
Now if you see this in real life, almost would not believe that anybody would be in their right mind suggesting to use this as a foundation brush. It's absolutely TINY! It would be almost impossible to apply foundation with this! However, I wouldnt give this a miss just yet! It actually is
amazing
at applying concealer under the eyes! It has a wonderfully pointed tip, which gives you absolute precision. And even though it's too small as a foundation brush, it actually is the perfect size for a concealer brush! It's really quite a wonderful little brush.
Flat Concealer Brush
Now this was supposed to be the brush used to apply concealer - and it works just fine for that. However I've actually been reaching for this to apply shadow on the lid (like how I use most of my other flat concealer brushes). It's just your classic synthetic stiff flat brush. There's really not too much more to say about this brush, but it's hard to really go wrong with brushes like this.4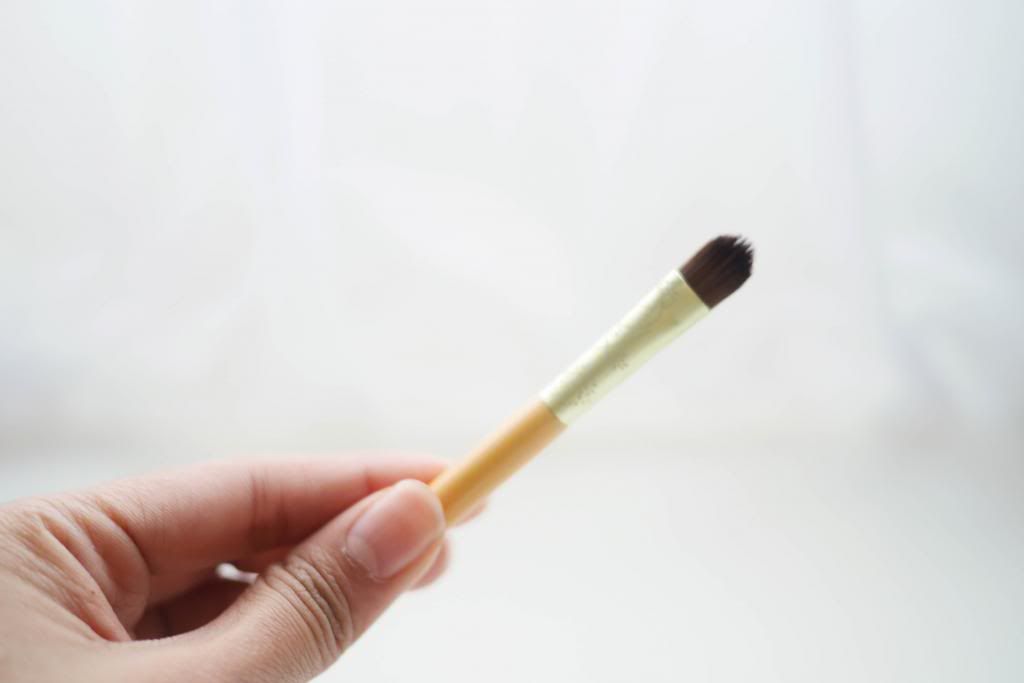 Concealer Buffing Brush
And finally the last brush but certainly not the least, is the concealer buffing brush. Now for those familiar with the sigma mini flat top concealer brushes and the sedona lace buffing concealers, this is very reminiscent of those. It's purpose is similar to the foundation blending brush, which is to buff and blend out the concealer once it's already on the skin. It's flat top also makes it perfect for stippling on concealer to your blemishes for spot concealing. It's quite a small brush so I've also been able to use it in my crease to blend out my shadows. Very versatile!
What's the verdict? 100% recommend!
If you guys couldnt already tell, love this cute little brush set, and for the price available on iherb it's totally worth it! A wonderful brush set that is compact and travel friendly, but still very versatile and functional!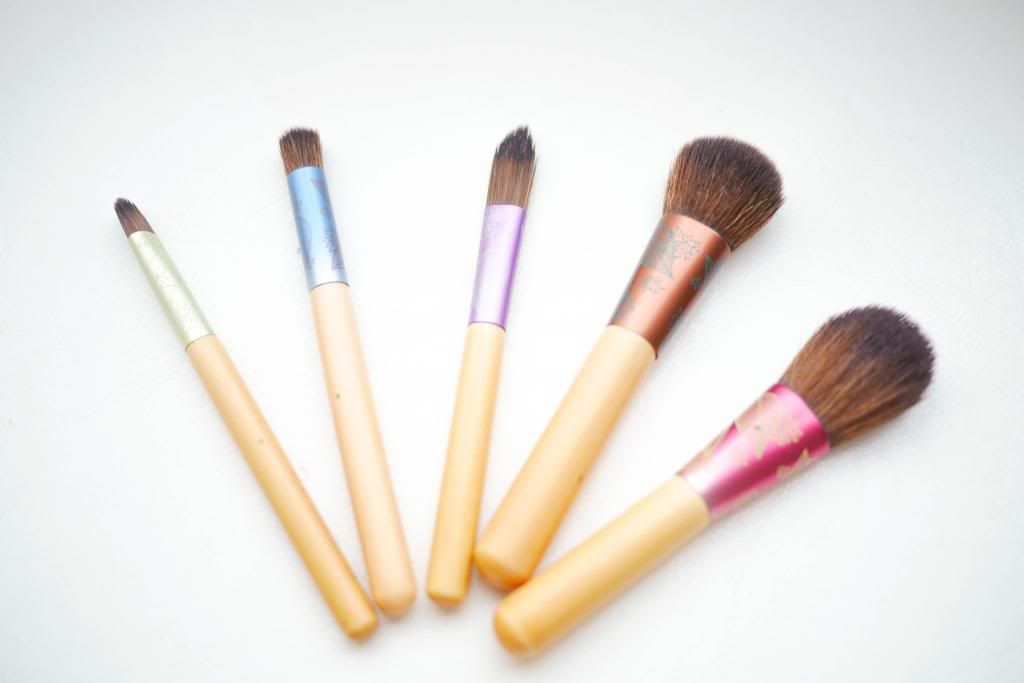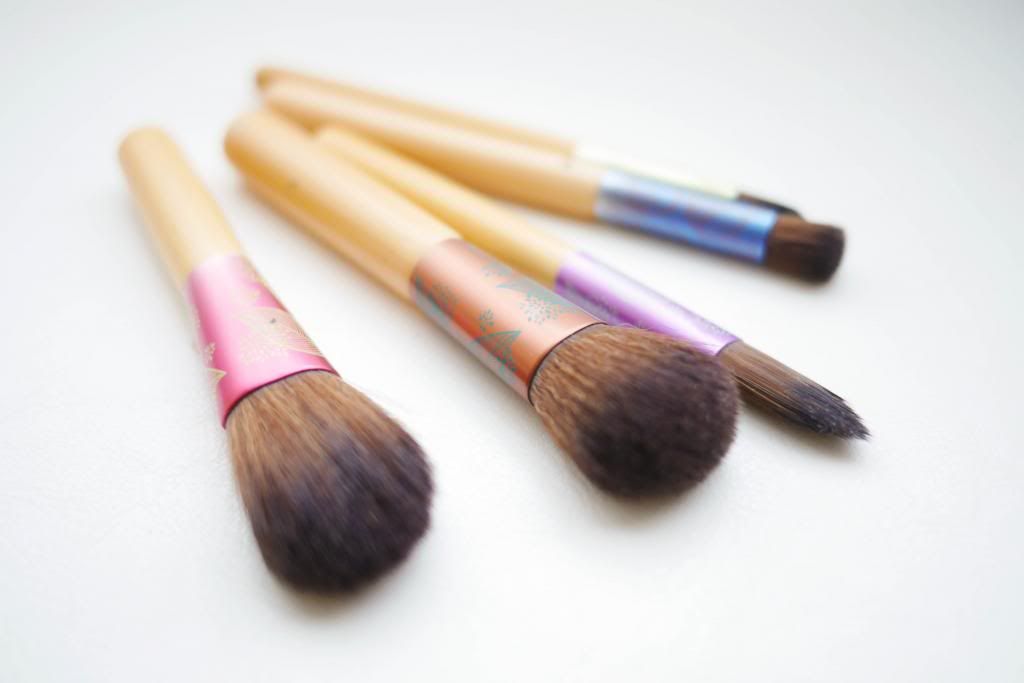 And it all fits in this cute little pouch here!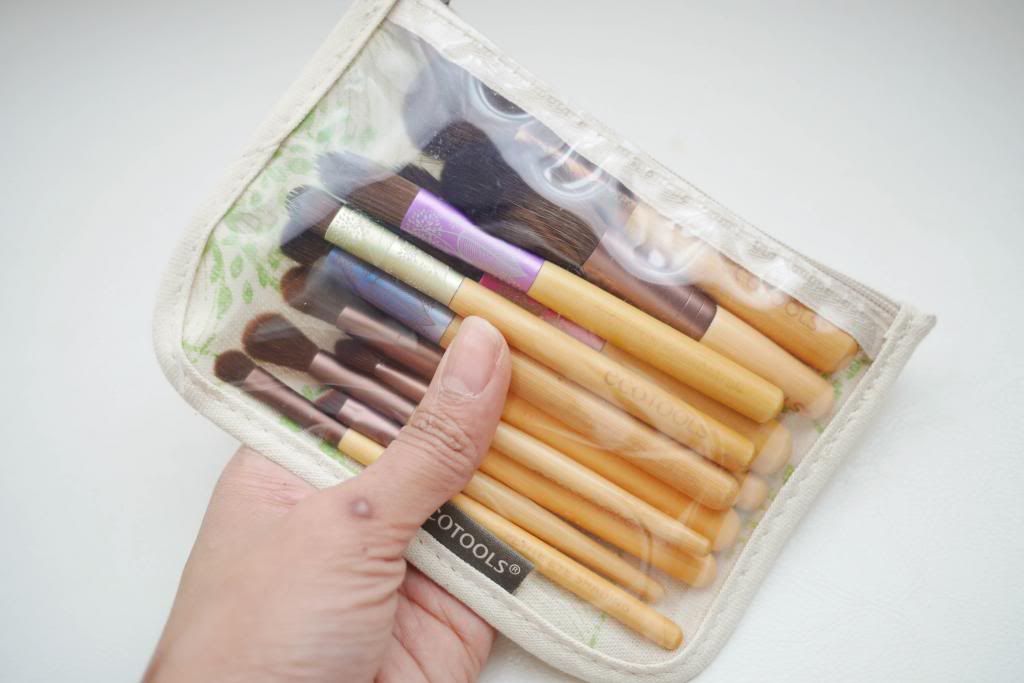 Believe it or not, there's 13 brushes in there! Stay tuned for my post on the othere brushes in this pouch! ;)