Hi hi my fellow bloggers! Just wanted a recap of the outfits I featured in my latest lookbook. They're mostly screencaps of my video, but I thought it would be a nice little summary for those who enjoyed it and instead of re-watching the video, can just get the basic gist of the outfits here!
I have taken some better quality photos, but I thought instead of bombarding you with A MILLION PICTURES, I could just put them up over time!
If you have NO CLUE as to what I'm talking about, I've filmed a lookbook video of some of my spring/summer picks, and you can watch it here:
And here are the outfits summarised!
Look 1 - Transitioning from spring into summer!
Look 2 - Different blazers, different outfits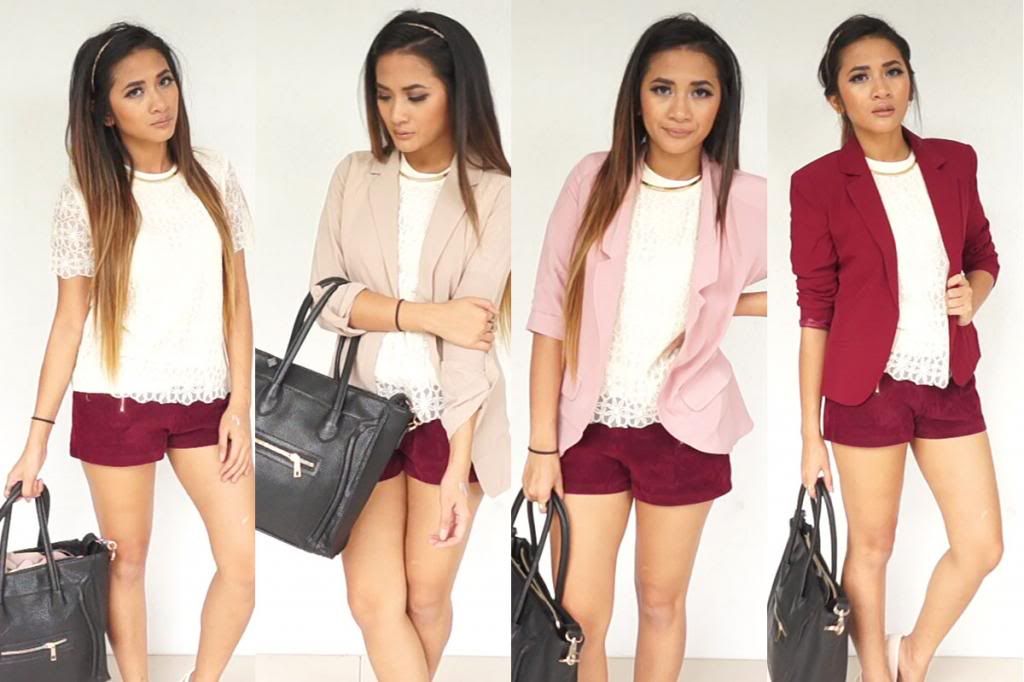 Look 3 - Brights from Night & Day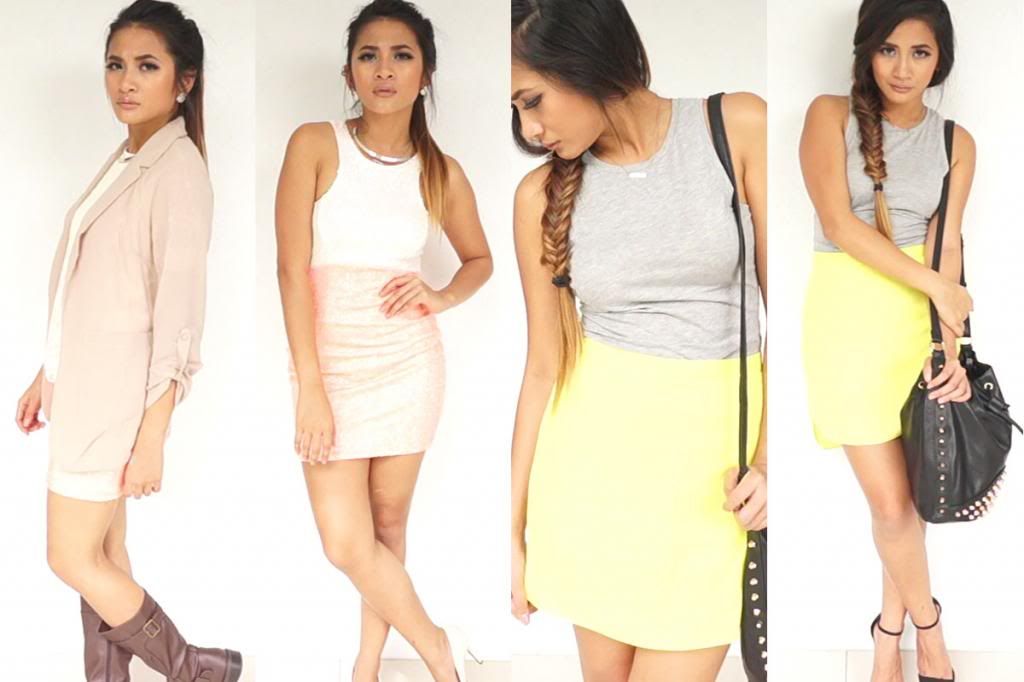 And there you go! For details of where each item is from, check out the lookbook video. Also, for more high-quality images, stay tuned!
And lastly, if you liked the items, dont forget to SIGN UP FOR DAILYLOOK! That way, all of the items you see here can be made available to everyone, everywhere! Sign up here:
http://bit.ly/DLSignUpjm
and just use your email/facebook to become a member!
For more info, I've talked about it in my DailyLook Haul which you can watch here:
Alright, I think that's it for me. That's enough shameless plugging. haha! Thank you for all your continuous support everyone and I'm going to keep trying hard to keep new videos coming!
Thanks everyone!