Rollover for product details!
Products Used:
7.
Jordana Fabuliner in Black
( I dont mind this, but as soon as it hits water it runs soooo bad. So ok for everday, but not for nights out/long days/special occasions)
In an attempt to stay consistent with this blog, I've included a list of my everyday makeup below. If you roll-over the image you can see the labels of each. This has been my go-to makeup for the past 3 months (no joke) and I find that it's very uni/wok appropriate that provides slight smokiness but also only ENHANCING the features. It's all very neutral and you can +/- the
MAC Paintpot in Quite Natural
depending on how smokey you want it. Very often I actually just leave the lids plains (no shadow) and just contour my crease with the
Milani brow fix in medium
. As I mentioned in my
March Favourites video
, I love to use the
Milani shadow eyez in champagne toast
as an eyeliner on my waterline to break up the "matte-ness" of the eyelook, and I also bring it into the inner corners as a highlight. I love doing this in all my look as it just really opens up the eyes and brighten everything up! I love it. And for the price, the milani shadow pencil is a GREAT dupe to the
Urban Decay 24hr pencil in Sin
(I have that and BARELY use it - I actually PREFER the milani!)
It's a very very quick and easy everyday look, and usually doesnt even taken me 10 minutes. I will be doing a video on this soon, so stay tuned for that as well. But for now, this is the crux of the look and hopefully you guys check out the products I've shown!
And this is my makeup after a typical 8-5pm day! Pretty good right?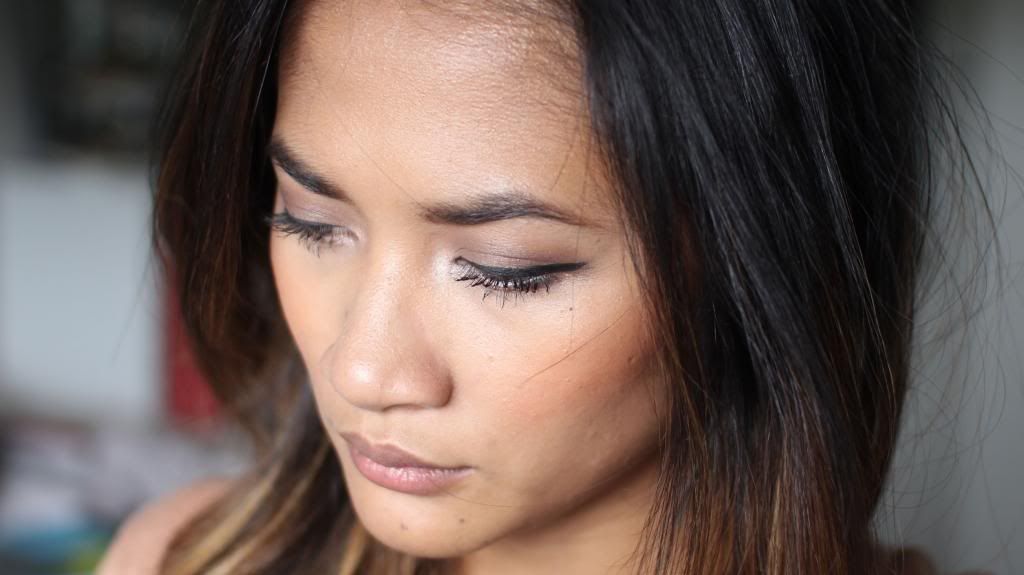 For those curious, this is the makeup I wore in my Romwe Unboxing Haul:
Tutorial to come soon so watch this space! :)