Behold, the highly covetted, and much hyped foundation: Covergirl 3-in-1 Outlast Stay Fabulous Foundation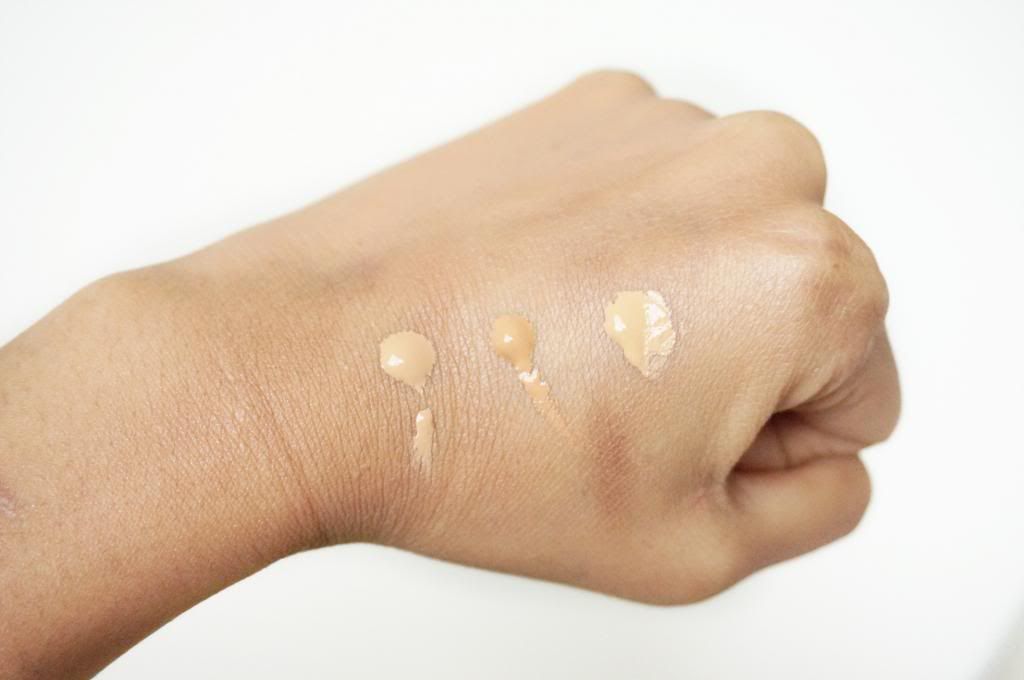 Foundation comparisons (L to R): Covergirl Outlast Stay fabulous foundation (Golden Tan), MAC Matchmaster Foundation (5.0), Mac Prolongwear Foundation (NC 40)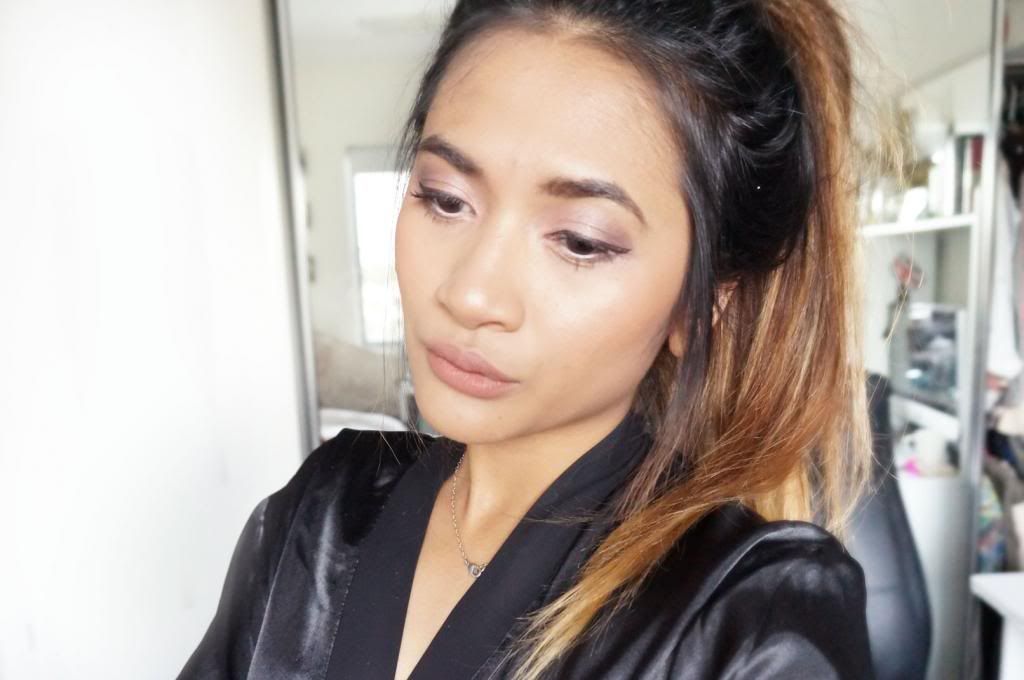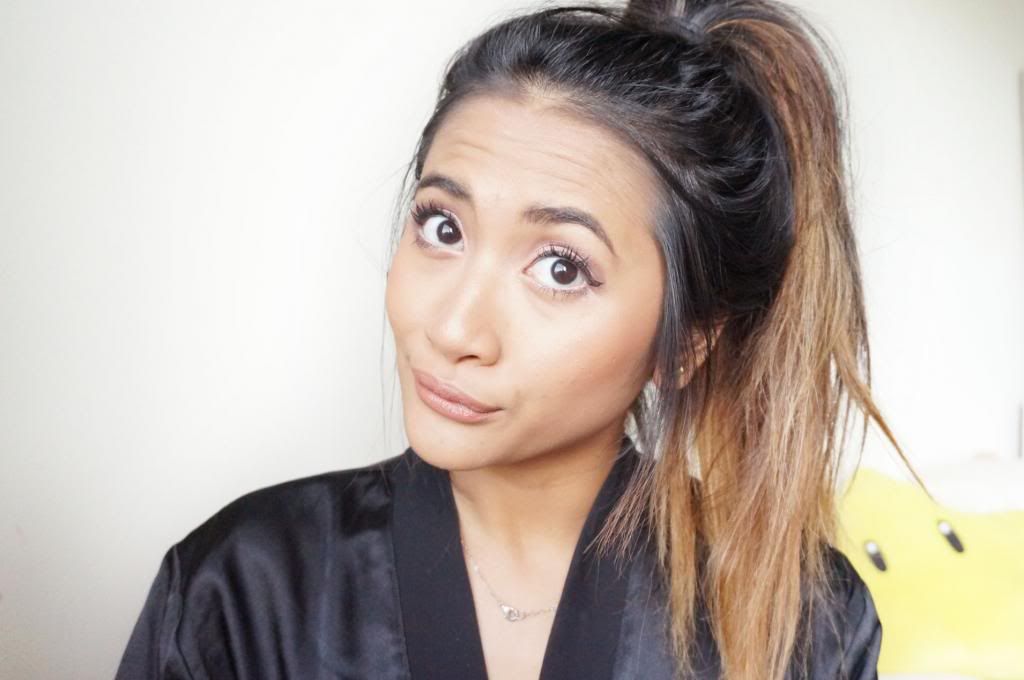 F.O.T.D:

Face:

Eyes

Lips
So that is what the foundation looked like on initial application. If you watched my review on it, then you would know what I think about this foundation however I'll do a recap for those who havent:
PROs:
+ cheap cheap cheap!
At $20 RRP, this is a steal! Compared to the much dearer price of $39 for the Revlon, this literally craps all over revlon for the great quality at such a low price point!
+ Matte
(currently a plus for me as my skin has been horrendous - however I feel like its almost a rarity to come across a nice oil-controlling matte foundation at the drugstore!)
+ Amazing blendibility.
It's a much much thinner consistency than the revlon colorstay so I feel like for beginners, this will work to your advantage as it would make it easier to blend out and therefore reduce cake-yness!
+ Pump.
nuff said.
+ Good colour selection
(available overseas...)
+ Decent longevity.
I believe the selling point of this is as a "longwearing" foundation formulation (hence outlast, stay fabulous) and it does do a decent job at staying in place and not disappearing. Mind you in the video I did say I noticed some oilyness happening, but when I actually
touched
my face i couldnt actually feel any oil! So whether that was just my highlighter, I dont know! But I think the longevity is
good
as a drugstore longwear formulation, however it certainly does not exceed other higher end brands.
CONs:
- Poor colour selection
(in Australia...)
- Can be overly drying for normal/dry skin girls!
- I've heard it oxidises
(nothing too drastic that I've noticed though)
-
Ridiculously hyped up
- but it's not like I can blame that on the foundation right?
Literally I'm racking my brains out trying to find cons for this foundation and I cant find any! It's really quite a
good
great foundation
especially
for being only $15 AUD from the drugstore! Well done Covergirl for keeping costs low, unlike a certain other braind *coughrevloncough*
Foundation after 8 hours (as if you didnt already have enough pics of my face right? LOL)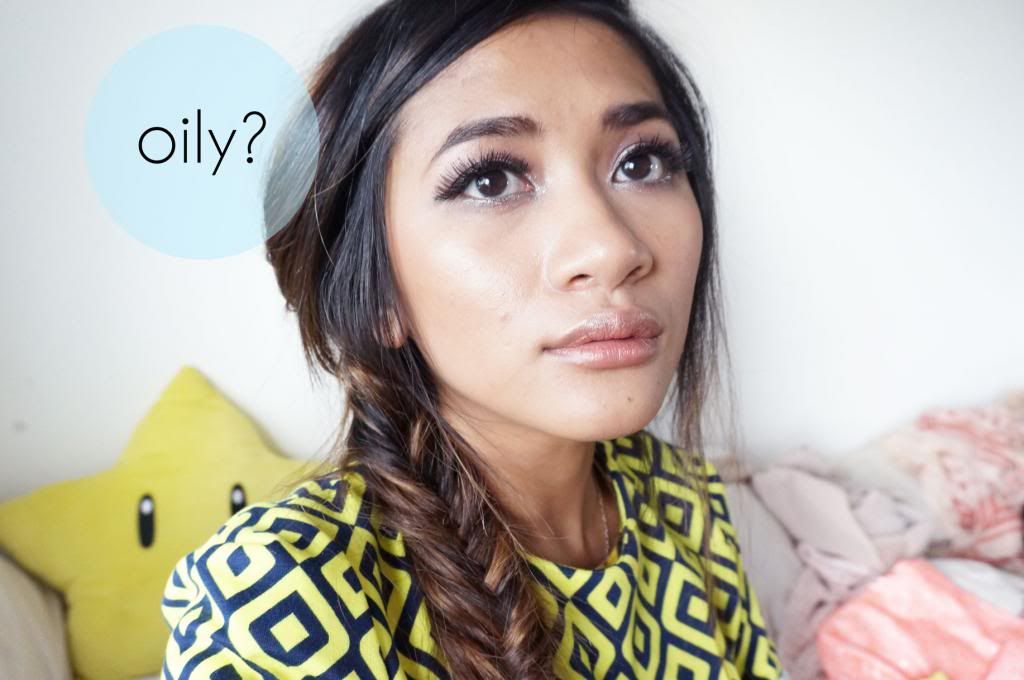 I swear to you, it looks sooo oily here but barely any oil transferred! It was crazy weird!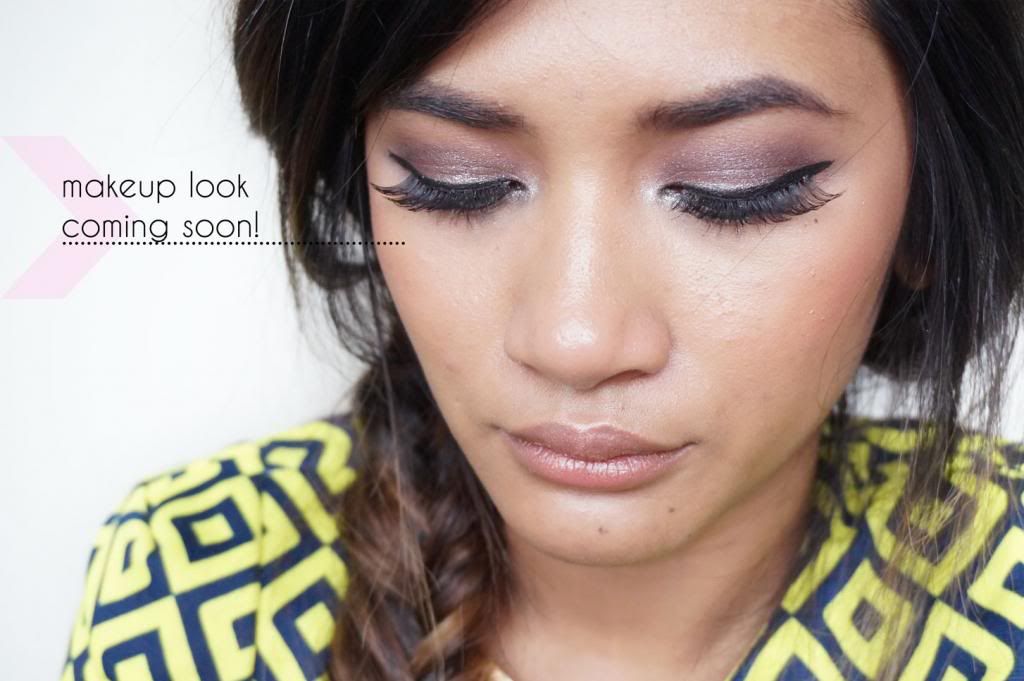 So thats it, no more pictures I swear!! haha. Hope you guys enjoyed that, and if you havent seen the video yet please do check it out. I show you how I put the foundation on and my first impressions!